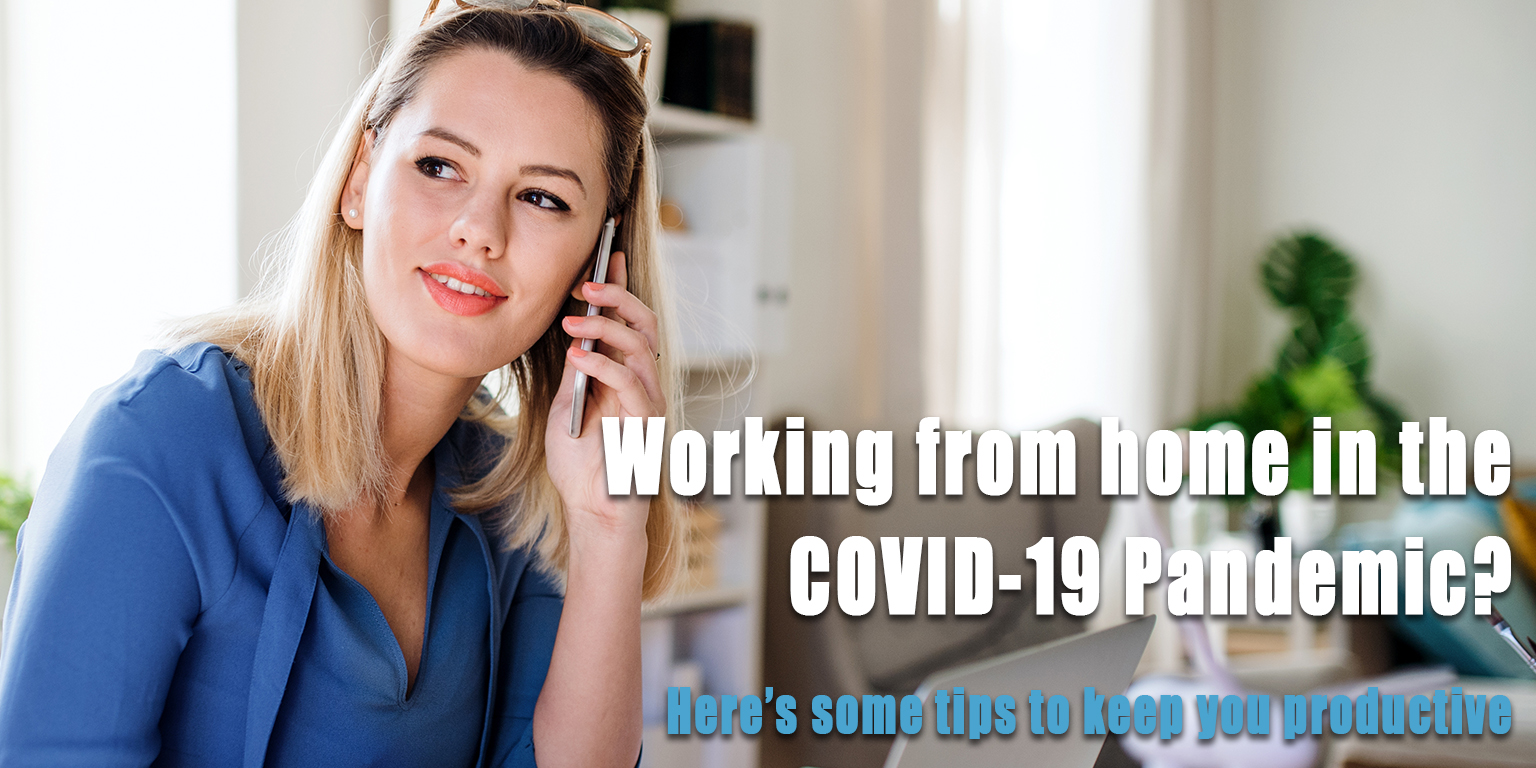 Working from home in the COVID-19 Pandemic?
April 23, 2020
You're Fired. How to terminate an employee… the right way.
April 23, 2020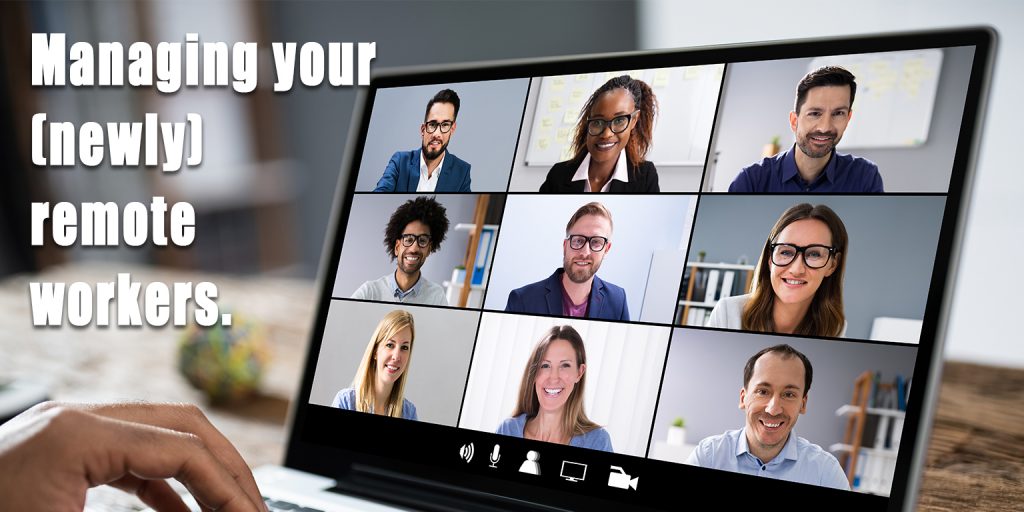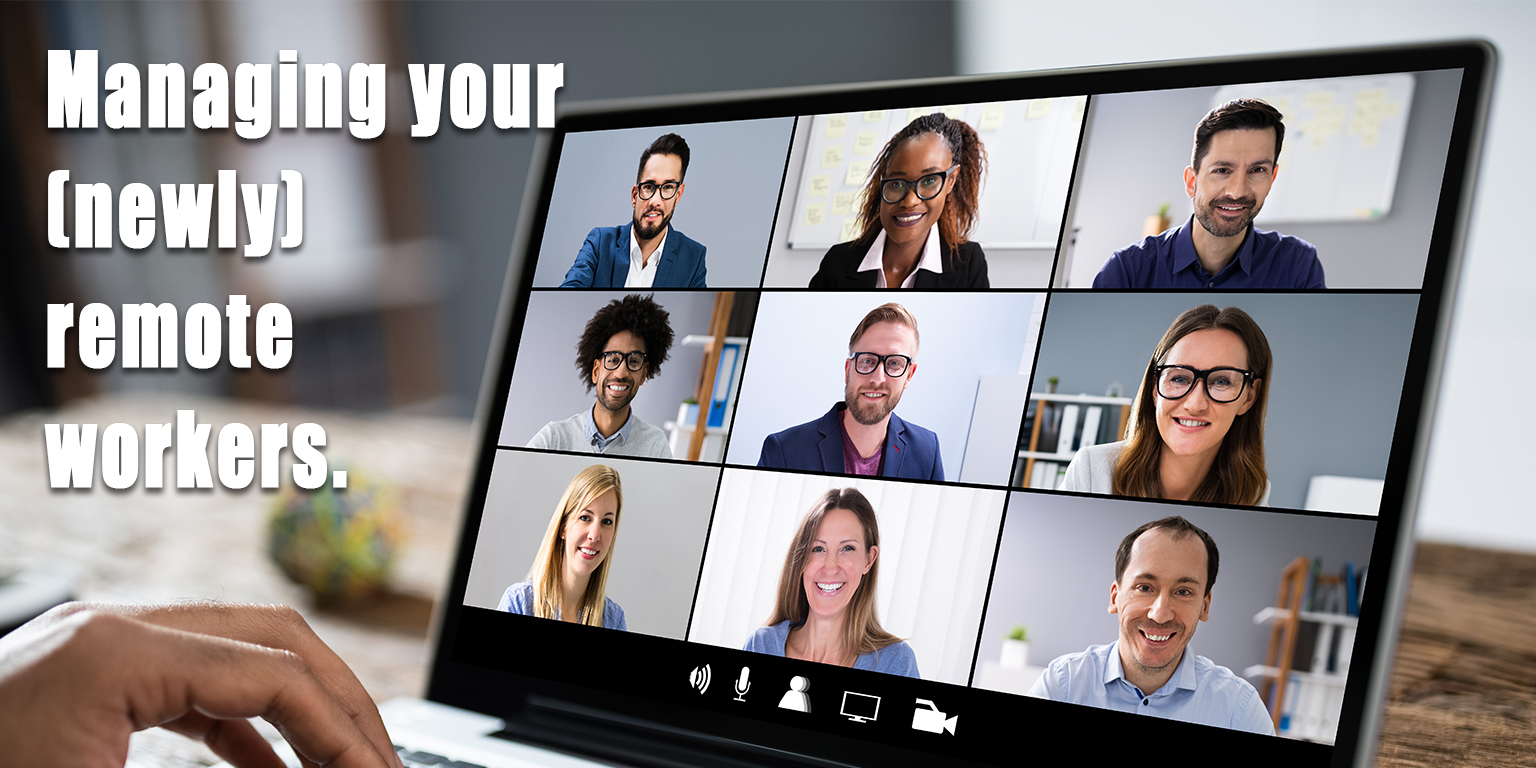 The number of telecommuters has been steadily increasing over the last decade, with over 3.2% of the North American workforce working from home at least half the time.
Typically, most companies have the ability to plan for remote workers and establish clear remote- work policies in advance.
In times of crisis, such as the COVID-19 Pandemic, this level of preparation hasn't been feasible for most employers.
Fortunately, managers and business owners can take the following steps to help to improve engagement and productivity of their newly remote workers.
First of all, managers need to recognize and understand some of the common challenges that employees face while working from home.
Distractions at home:
Many remote workers are not only facing the sudden transition to a "work-from-home" scenario, with little to no planning or training, they are facing unexpected parenting responsibilities based on schools and daycares closing.
Even in normal circumstances, family and parenting demands can impinge on remote work; managers should expect that remote workers will have a higher than normal level of distraction during this unplanned work from home transition.
Social Isolation:
Loneliness is often one of the most common complaints about remote work – couple that with the forced social isolation of COVID-19 and your employees could be struggling with a feeling of "belonging" to your organization.
Lack of access to co-workers:
Remote workers are often surprised by the added time and effort needed to get information out of co-workers. Most employees are used to being able to ask "quick questions" and get immediate answers to questions in an office environment.
Lack of supervision:
Both managers and employees often express concern about a lack of face-to-face interaction while working remotely.
Supervisors often worry that employees will not work as hard or as efficiently when working from home (though research indicates otherwise).
Employees struggle with reduced access to support and communication and can often feel that their managers are out of touch with their needs.
For some tips and trick for employees working from home, click here:
Working from home in the COVID-19 Pandemic
Now that you have an understanding of some of the struggles that your employees are facing, there are quick and inexpensive things that managers can do to help ease the transition.
Establish structured, daily check in's
The first thing you should do is establish a daily call with remote workers. This could be done either as one-on-one calls if your team works independently from each other, or as a team call if their work is highly collaborative. It's important that calls are regular and predictable and used as a forum in which employees can consult with you and ensure that their concerns and questions will be heard.
Offer encouragement and emotional support
While managing remote workers, it's easy to just talk about what needs to be done, what has been completed or tasks at hand. While these are important things to discuss, if that is all you are doing, you are missing out on a critical part of management – building rapport with every member of your team. As a manager, rapport is what will help you work through problems with employees, trust they can come to you with things that are important to them, and give you the benefit of doubt if you make an unpopular decision (or a mistake). Get to know your employees as PEOPLE – ask about their families, pets, how they are coping with the social isolation and ensure that you are making time to celebrate the "wins" that your team, or each individual employee, has.
Establish different communication options
While it may be easy to send a quick email to your team members to make a request or "check-in", email alone is not enough. 55% of personal communication is done through body language and 38% is through voice and tone. It's important to either pick up the phone to speak to your team or set up video conferencing calls using inexpensive technology like Zoom. Video conferencing has many advantages, especially for smaller teams – visual cues allow for increased understanding and can help to reduce the sense of isolation among your team. It can also be especially useful for complex or sensitive situation as it feels more personal than written or audio only communication.
Create "Rules of Engagement"
Remote work becomes more efficient when managers set expectations for the frequency, means and ideal timing of communication for teams. A great example of this is to structure a daily check in at a certain time, but also let the team know that if something is urgent, they should use instant messaging. Establishing your schedule and communicating your availability is also key – for example, letting your employees know that you are more available later in the day for phone calls, but if there's an emergency that they can text or IM you. It's important that all employees share the same set of expectations for communications.
Don't forget One-on-One's
When in an office environment, it's easy to make time for short one-on-one communication. Your "open door" policy tends to fail when your "door" becomes virtual and your team can't tell if your door is actually "open".
The best way to handle this is to schedule a long one-on-one session with each team member every week. This can ensure that you can cover a variety of topics while establishing rapport and ensuring that you are in touch with your teams' mental and emotional states.
Find opportunities for remote Social Engagement
It is important that you find ways to interact socially as a team. This is true for all remote workers, but particularly so for those who have been abruptly transitioned out of the office.
Throw a virtual pizza party and send each team member a pizza at the time of a video conference, have a virtual office party and send "care packages" to your staff that can be opened and enjoyed simultaneously. If you have certain traditions in your office, like celebrating birthdays, find ways to continue that in order to keep up routine and build your employee engagement remotely.
Don't forget their career paths
When you don't see your employees every day, it's easy to fall into the trap of thinking of your remote team members as digital mercenaries helping you to get things done. While working remotely, make sure you treat your employees as employees – NOT as freelancers or contractors.
Your team still has goal and aspirations for their careers, so ensure that you spend time talking about personal and professional growth and development, laying out goals and discussing future opportunities. Deloitte shows that 25% of millennials intend to leave a company within a year, and 44% within two years – lack of growth is typically a big factor in an employee's decision to leave.
While these are just a few suggestions to deal with the most common challenges with managing remote teams, understanding these challenges and working through them will help to improve engagements, productivity and collusion across your team.